The British Vickers "Vimy" fully operational biplane replica shown here has endured some of the Earth's most forbidding terrain and inhospitable climates — flying 30,000 miles across five continents and more than thirty countries. The Vimy was originally designed as a bomber for World War I. Just after the war, Vimys made three historic "first flights," inspiring the development of long-distance aviation for a skeptical world:
The First Transatlantic Flight in 1919
The First England to Australia Flight in 1919
The First England (London) to South Africa (Cape Town) Flight in 1920
The Mission
The Vimy project has been created to inspire the pioneers of tomorrow by providing a vivid reminder that only the brave and imaginative being about progress — never the critics and skeptics! Our not-for-profit organization has a dedicated team of volunteers to not only keep this magnificent machine in the air, but to give lectures and slide shows to thousands around the world.
Without financial support from many individuals and corporations, this "galleon of the skies" would still be trapped in the dusty drawers of history. We hope you'll help us continue this remarkable and historic spirit of adventure and exploration across the Atlantic and on to a lead role in the 100th anniversary of flight celebrations in 2003.
On these pages...
On these pages you can learn more about the Vickers Vimy, including its history and how it was built. You can also find many photographs of the plane, taken by Vimy Aircraft Project volunteers and supporters.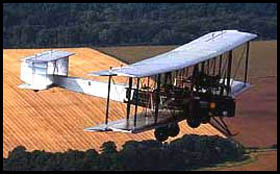 | | | |
| --- | --- | --- |
| | Our successful 1994 15,000 mile adventure from England to Australia resulted in the cover story for the May 1995 issue of National Geographic and the National Geographic TV documentary, "The Greatest Flight." Her 1999 "Silver Queen" voyage spanning 9,000 miles from London to Cape Town was also featured in National Geographic, in May 2000. The third and perhaps most important heroic flight, the Transatlantic flight, is scheduled for 2002. | |